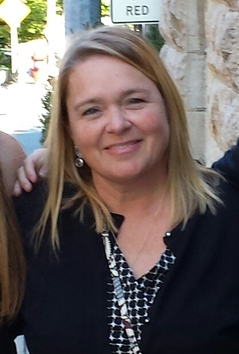 Hello Teen / Tween Writers!

Are you a creative writer? When writing for school assignments do you wish you had more creative freedom? If you answered yes to either or both of those questions then this is the place for you! Below I've listed some suggestions. If you already love to write then you are a writer. My suggestions are tips I've been given by others or collected while on my own writing journey. I'd be the first to tell you - I'm not an expert, but I can be a great cheerleader for you in working on your own craft. Just like any other craft, you must practice and work on your writing for it to get better. There's no time like the present to get started!

Suggestions

1. Never throw any of your writing away. All writers look up from time to time and think "this is horrible, I don't want anyone to EVER read this!" Collect your pieces and put them in a folder or a box then toss it under your bed or in the back of your closet. Trust me on this, years later you'll thank me when you are laughing at what you wrote and some of it won't be all that bad. DO NOT EVER rip the pages from your notebook while in a state of despair and tear the paper into tiny pieces to fling into the garbage. If you do this you'll never get those exact words back again. Later you might be sorry.


2. Always keep a notebook and pen or pencil handy. This can be the tiniest of spiral notebooks that can fit in a pocket or a purse. Of course you can use a tablet or your smart phone to store stuff but I've lost two phones and all kinds of electronic data. Sure, I use a laptop to do most of my writing but I can't control when inspiration is going to hit me. I like having paper and pen ready at the moment the words enter my brain. This is just a good practice to have. When you have a good idea you need to make a note of it. You might forget your great idea and later wish you'd taken the time to write it down!

3. Read as much as you can. As you get older you'll find that most great writers also love to read. There is no better way to study good writing than to read great stories. Ask your school librarian for book suggestions. Read what your friends are reading. Dare I say it, you could also ask your parents to get you some books. (This is a powerful action and shouldn't be abused - don't toy with them. A mom or dad who has always dreamed for you to be a reader may be so overcome with joy when you ask them for books they may tell everyone they know. I'm just warning you!) If your parents aren't readers don't use that as an excuse. If you want to be a writer you're going to have to do some reading!

4. Write as often and as much as you can while you can. This may seem like a crazy statement. Of course you know you're going to need to write a lot to be a writer but you'll be surprised at how little time can be left for actual writing when you are a teenager. There's school and extracurricular activities, then church or family stuff that all take up tons of time. I find that talking about writing keeps me from writing. It's crazy! The best thing to do is to try to write by a schedule. Set some time aside that is just for writing. If you consistantly write as much as you can when you find the time you'll look up one day and realize you've actually created a lot of material. This is a great feeling of accomplishment.

5. Get to know other student writers. You can do this by joining an after school writing club. You could also sign up for a creative writing class. Getting to know other people who love to write creates a support system. These can be your "go to" people when you are stuck or feeling low about your ideas or progress. Find out who the teachers are at your school who support creative writing. I've lead a group of student writers for several years now. It isn't unusual for me to get several phone calls from former students who need a peptalk. Sometimes you just need to hear a person say they know you can do it.

6. Keep writing when it gets hard. Sometimes while writing a person can be overcome with feelings of being a loser with bad ideas. You might get bored with your storyline. You might hate the words coming out of your brain. The hardest thing to do when these things occur is to just keep working. Don't quit for another idea that seems better. Every story gets hard. I used to just love the set up of a story. I'd create the characters and the setting. I'd get started on the beginning. After my initial inspiration was spent, usually about four or five chapters in, I'd abandon the project for a new idea that seemed better and more amazing than the one I was working on. I call these attempts "starts," ideas I started but never finished. It takes muscle to push your way through a low period, but keep going. It took me years to learn this lesson.


---